Purdue's College of Agriculture equips students to tackle the challenges of the 21st century. Fight world hunger. Safeguard food security. Develop renewable energy. Meet global issues head on, whether in your own backyard or half a world away.
From the get-go you'll feel right at home in a small, yet world-leading college with 31 different majors and 54 educational options. Plus there are remarkable leadership, study abroad and research opportunities. And here's the real kicker: never before has demand been so acute for well-prepared agriculture graduates to lead – and make a difference. Experience Purdue Agriculture.
College of Agriculture Website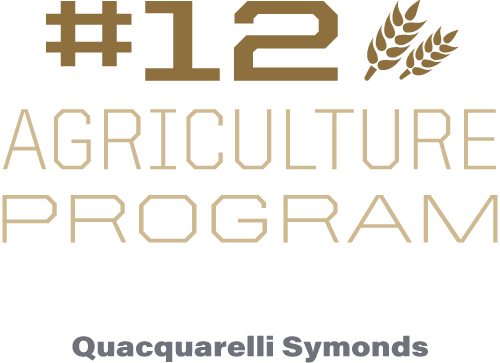 What are Purdue Agriculture graduates doing?
You must have Javascript enabled to view this chart.
68.68% are employed, 26.10% are continuing with their education, 1.67% are seeking employment, 0.00% are seeking education, and 3.55% are engaged in other activities.
Average Salary: $43,382
CCO Data. See More
Faculty Profile: Jeff Dukes
Jeff Dukes, who rides his bike through every season as part of his own commitment to the planet, is Purdue's Belcher Chair for Environmental Sustainability and director of the Purdue Climate Change Research Center. He is leading the Indiana Climate Change Impacts Assessment, in which researchers from Purdue, other Indiana universities and stakeholder groups have developed detailed reports about what Indiana's climate will be like in the coming century and how those changes will affect the people who live here. (Purdue University photo/Tom Campbell)
---
The reports have outlined impacts for our overall climate, aquatic ecosystems, agriculture, health, forests, urban greenspaces and tourism. Future reports will cover water resources, infrastructure and energy. Recently, the team shared a report demonstrating how hotter summers would challenge Indiana tourism.
Dukes' own research focuses on the role of plants in climate change.
"I got interested in the effects of ultraviolet radiation on plants and the implications for biodiversity as a whole. The reduction of the ozone layer was causing more of this harmful radiation to reach the Earth's surface, and that had impacts on plants, which are the base of the food chain," Dukes says. "That got me thinking more about global environmental changes and what I could do to help people understand how the planet is changing and the implications of that down the road."
Excerpts from  Purdue Today's November 27, 2018 article 'Local impacts of climate change strike home'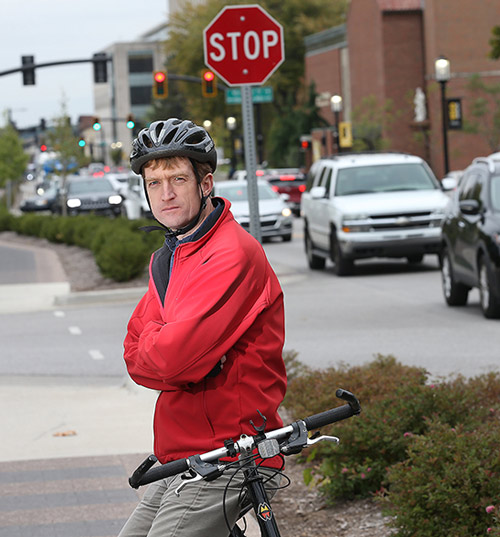 Agriculture Majors
You must have Javascript enabled to view this content
---