The field of Food Science applies science, such as microbiology and biochemistry, to discover ways to improve the taste, nutrition, and value of the food supply. A food scientist possesses the skills necessary to convert raw food products into safe, attractive foods and beverages. Graduates apply scientific knowledge and economic principles to food production, storage, distribution, product development, quality control, inspection and sales or pursue graduate studies in food processing, microbiology or chemistry.
Helping Breweries Tap into Their Potential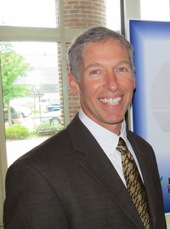 Brian Farkas, professor and head of the Department of Food Science, loves a good pint. But he thinks the department has valuable expertise to offer craft breweries in Indiana and the Midwest. "Many brewers are not scientists," he points out.
With the advent of a fermentation sciences program and the affiliated Hops and Brewing Analysis Laboratory, craft brewers and their industry stand to benefit from the science taking place in the College of Agriculture.
Farkas has been working to develop a fermentation sciences program in food science since he arrived on campus in 2013. He helped establish a program at North Carolina State University before coming to Purdue, where he seeks to do the same, advancing the study of how substances are chemically broken down by yeast, bacteria or other microorganisms. Fermentation is essential to the creation of diverse products, including beer and other beverages, foods like yogurt and bread, pharmaceuticals and biofuel. Indiana's flourishing craft brewing scene, an industry with fermentation at its core, is helping Farkas realize his vision.
Excerpt from Envision, Friday, April 27th, 2018 by Emma Ea Ambrose. Read the complete article.
Plan of Study
Food Science Webpage
Transfer to Food Science
Purdue admits to individual majors. Transfer students must meet Purdue's overall transfer criteria, as well as any major-specific requirements. Before you apply, check the closed programs page to confirm this major is open to transfer students. If it is, refer to the information below for major-specific transfer criteria.
Minimum GPA: 2.5
---
Contact Information
Food Science
(765) 494-2766
foodsci@purdue.edu
College of Agriculture
---
Careers in Food Science
Quality assurance
Product development
Research
Technical services
Product procurement
Food communication
Package design
Consumer education and protection
Graduate or professional school
---