Visual Arts Education develops a broad understanding of the visual arts, and the desire to communicate this understanding to others. The program provides a solid foundation in the liberal arts as well as specialized skills in studio arts, curriculum planning, teaching strategies, and verbal communication. Visual Arts Education students take studio courses in a wide range of fine arts areas in order to gain knowledge and skills used by artists in each of those areas. They refine their skills as artists and learn how to creatively express themselves with a full array of art materials and processes.
Visual Arts Education coursework provides a balance between the theoretical and practical needs of prospective teachers. Throughout the program under the supervision of art education faculty members, students receive practicum experiences by observing in the public schools. Graduates use their knowledge in future careers as teachers and artists. The art education degree meets both state and national certification standards and is accredited by four national accrediting agencies.
All liberal arts majors prepare students with the skills identified as contributing to managerial success:  communicating and listening well, possessing insights into others, creative/critical thinking, problem solving, and the ability to make connections across complex ideas.
CLA Faculty Spotlight: F. Robert Sabol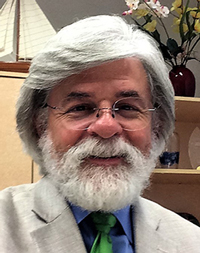 F. Robert Sabol, professor of art education in the Patti & Rusty Rueff School of Design, Art, and Performance, is the one of the winners of the 2018 Indiana Governor's Arts Award. Gov. Eric Holcomb, wife Janet, and the Indiana Arts Commission will present Bob and four other recipients with the award on Oct. 19 in Fort Wayne. The IAC has presented the Governor's Arts Award every other year dating back to 1973. The award recognizes individuals, organizations, partnerships, businesses, and communities for significant contributions to the arts. Bob is believed to be the first Purdue-affiliated recipient of the award, and he is also the first art educator/researcher to win. Previous recipients of the Governor's Arts Award include notables such as Kurt Vonnegut, Jr., Robert Indiana, Sydney Pollock, Crystal Gayle, David Baker, George Rickey, Jim Davis, Rudy Pozzatti, Bill Blass, Joshua Bell, Kenneth "Babyface" Edmonds, Janos Starker, Karl Malden, Cole Porter, Hoagland Carmichael, and Wes Montgomery, among others.
Plan of Study
Visual Arts Education Webpage
Transfer to Visual Arts Education
Purdue admits to individual majors. Transfer students must meet Purdue's overall transfer criteria, as well as any major-specific requirements. Before you apply, check the closed programs page to confirm this major is open to transfer students. If it is, refer to the information below for major-specific transfer criteria.
Minimum GPA: 2.5
---
Contact Information
Undergraduate Student Recruitment Office
(765) 494-6291
newstudent@purdue.edu
College of Liberal Arts
---
Careers in Visual Arts Education
Teacher
Art Therapist
Art Counselor
Sales
Marketing
Advertising
Human Resources
Non-Profit Management
---