Career Preparation: Graduate Success
Most years, more than 90% of new Purdue graduates report success in finding jobs, continuing their education, or pursuing other plans (such as the Peace Corps or Teach for America) within six months of graduation. Information about grad success rates and average salaries is available on the Purdue Center for Career Opportunities (CCO) website.
PURDUE CENTER FOR CAREER OPPORTUNITIES
CAREER SERVICES DATA DASHBOARD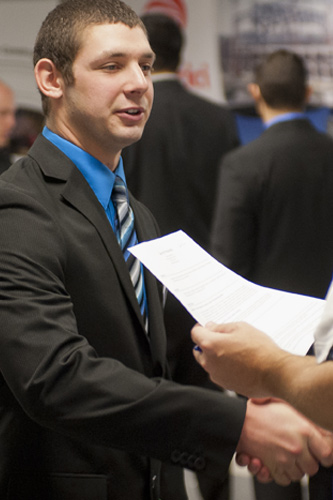 ---
Professional Practice
Many students pursue internships or cooperative education (co-op) programs to gain work experience as part of their education. The Professional Practice website includes comprehensive information about programs, companies and student co-op salaries. In addition, CCO maintains an online resource for student internships.
OFFICE OF PROFESSIONAL PRACTICE
CCO INTERNSHIP & JOB SEARCH
---