Purdue's College of Agriculture equips students to tackle the challenges of the 21st century. Fight world hunger. Safeguard food security. Develop renewable energy. Meet global issues head on, whether in your own backyard or half a world away.
From the get-go you'll feel right at home in a small, yet world-leading college with 31 different majors and 54 educational options. Plus there are remarkable leadership, study abroad and research opportunities. And here's the real kicker: never before has demand been so acute for well-prepared agriculture graduates to lead – and make a difference. Experience Purdue Agriculture.
College of Agriculture Website
Discover Creighton Hall of Animal Sciences
Learn About the Agricultural Innovation Center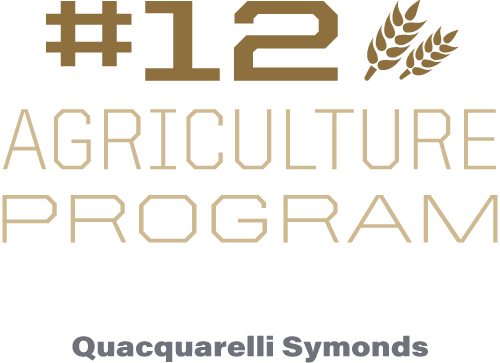 What are Purdue Agriculture graduates doing?
You must have Javascript enabled to view this chart.
73.61% are employed, 23.30% are continuing with their education, 0.62% are seeking employment, 0.21% are seeking education, and 2.27% are engaged in other activities.
Average Salary: $58,302
CCO Data. See More