Purdue Fast Start
and the Klinsky Scholars Program
At Purdue University, we are empowering students to direct their own futures through the free Purdue Fast Start program. Many promising Indiana students will be able to make their own giant leaps a reality by earning access to affordable, high-quality education at Purdue.
---
WHAT
The Fast Start program was created in partnership with Modern States, a philanthropy and online learning program for earning college credit, provides free courses and textbooks online plus vouchers to pay for credit bearing CLEP exams.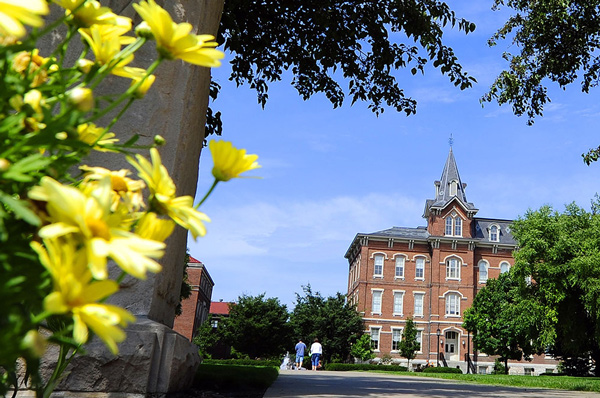 "I view coming to Purdue through Fast Start as a way to say 'thank you' to my parents for raising me and supporting me all these years. I've learned that college debt is important not to have, and Fast Start will be a way to potentially avoid that as I study at Purdue." - William Herrell
Indiana students can earn assured admission to Purdue and designation as a Klinsky Scholar by passing five Modern States courses, the corresponding CLEP College Board exams, and meeting Purdue's standard admissions requirements.
Make a Purdue University education even more affordable:
Free online courses and corresponding CLEP exams through Modern States

, covering the entire cost of the Fast Start program

Complete 5 courses + pass the CLEP exams (paid for by ModernStates.org) = 15 credits, a full semester's worth of credit at Purdue,

WHICH CAN SAVE A STUDENT $11,000

Complete 10 courses + pass the CLEP exams (paid for by ModernStates.org) = 30 credits, freshman year for free at Purdue,

WHICH CAN SAVE A STUDENT UPWARDS OF $21,000
FAQs
Which Modern States courses and CLEP exams offer the best chance to count towards a wide range of Purdue majors
How do I know what courses I should take
If I've taken an AP or dual enrollment course in one of the Modern States topics. Should I take the Modern States course instead
When should I take my courses
All courses are self-paced and you can choose to take the CLEP exam after all online coursework is completed. Modern States courses and CLEP exams can be taken throughout a student's high school career. Exams should be completed prior to submission of an application to Purdue University. November 1 is Purdue's Early Action deadline and the application deadline for Purdue's full range of scholarships and Honors College.
I live outside of Indiana. Can I participate in the Purdue Fast Start program
While you can take courses through Modern States and complete CLEP exams (costs not covered), the Purdue Fast Start Program is designed for students attending high school and living in Indiana.
What is a CLEP exam
CLEP is an examination program provided by the College Board. It is similar to AP; however, it was originally developed for the military. Many institutions, including Purdue, offer college credit based upon the CLEP score received on the exam. See what CLEP exams and scores transfer to Purdue.
If I participate, will my freshman year really be free
Where can I see how CLEP exam credit transfers to Purdue
What does assured admission mean
In order to be admissible to Purdue, you would need to complete and pass 5 CLEP exams, meet general admissions requirements (core academic requirements, test scores, application, and all supporting documents), and submit all application documents along with CLEP exam results. Failure to submit a complete application, including items listed above, by the November 1 Early Action deadline could lower your chances of being admitted. Assured admission is to Purdue University — West Lafayette Main Campus, a Purdue regional campus, or one of the Purdue Statewide locations around the state of Indiana - but exact major selection is not guaranteed
Who should I contact if I have questions about this program