Check Your Application Status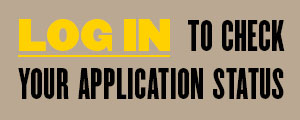 The Office of Admissions will be closed December 23–January 2 for Purdue's Winter Recess. While your application is our top priority, processing will be delayed during this break. If you are applying for 2017, we encourage you to complete your application and provide any required material prior to this recess.
Confirming That Your Application is Complete
Log in and use your application portal to see what material is required to complete your application. If a required item is not listed as received, we either we have not yet received or processed it. During the peak application season (October-January), it may take up to two weeks to process an item before it appears as received in your portal. Items are recorded as the date they are received, not the date they were processed.