Krannert School of Management
MADE FOR GOING PLACES
Krannert is a hot spot for opportunities. Explore the world with more than 100 study abroad programs. Gain leadership experience through Krannert student organizations. And during our furiously energetic case competitions, you'll put classroom theory to real-world practice.
From your first day of college you'll tap into campus career resources to propel you to success. Whether you want to work for a Fortune 500 company or start your own business, Krannert will help you get there.
Krannert School of Management Website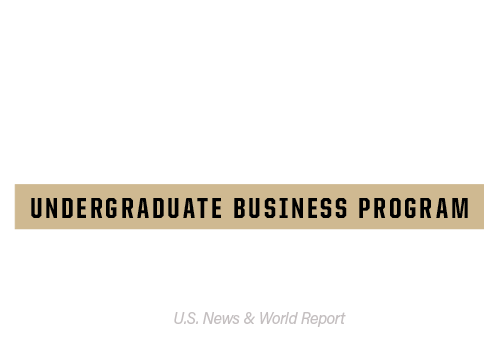 What are Krannert graduates doing?
You must have Javascript enabled to view this chart.
72.73% are employed, 18.64% are continuing with their education, 2.50% are seeking employment, 0.68% are seeking education, and 5.45% are engaged in other activities.
Average Salary: $57,131
CCO Data. See More
Krannert Majors
You must have Javascript enabled to view this content
---