Admissions Counselor
Let's talk. If you're ready to explore your future we're here to help.
Student Type: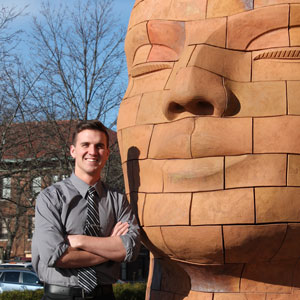 Anthony (AJ) Frigo
Assistant Director
Recommendation letters

Make sure to be selective when choosing who you would like to ask to write your recommendation letter(s). The person should know you and what you are capable of. They should also have an idea of why going to college is important to you and your goals for the future. Give your recommenders plenty of time to write a great, well-thought-out letter!
Did You Know?
Although not required, a letter of recommendation is strongly encouraged, especially for students who want to be considered for scholarships, the Honors College or who are applying for highly competitive programs.