Admissions Counselor
Let's talk. If you're ready to explore your future we're here to help.
Student Type: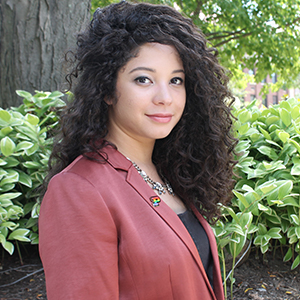 Kariny Contreras-Nuñez
Senior Assistant Director
Study Abroad

If traveling the world is on your to-do list, then move Purdue to the top of the list!
With more than 350 study abroad programs in more than 60 countries, opportunities to fully understand issues from a global perspective are yours for the asking. Study abroad scholarships of up to $3,000 are available for every Boilermaker, so no matter what your major requirements or travel goals, you'll find the perfect fit.