Purdue University is committed to the persistent pursuit of innovation. When circumstances out of our control keep us apart, we adapt and overcome to bring our campus to you. Discover Purdue University on your schedule with our Virtual Experience.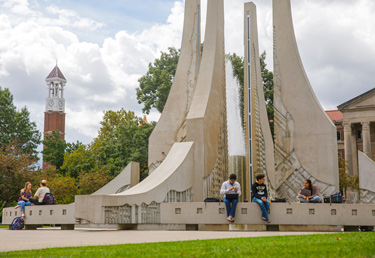 The Office of Admissions is proud to present our new Daily Visit Virtual Experience for Admitted Students. These live events will equip you with all the information you need about Purdue as an admitted student: your next steps, information about exciting opportunities that await you here, and important deadlines you should be aware of.
To attend a Daily Visit Virtual Experience, click the "Register" button below. You'll be able to select a date and time that best fits to your schedule. A confirmation and reminder email will be sent to you with the link to the Virtual Experience. 
Formal, virtual events for admitted students have concluded. We encourage you to check out the college-specific opportunities below. In the coming weeks, Admissions will host drop-in opportunities if you have questions that need to be addressed by Admissions specifically. Those opportunities will be posted here.
Register
---
College Virtual Visits
Ready to explore more about your specific college? Check out their available Virtual Visit opportunities below. We recommend checking this page for new opportunities as more will be added throughout the year.
---
---
See Campus
Take a "walk" all across our campus and stop along the way to check out photos, videos and 360-degree images of the places that interest you the most!